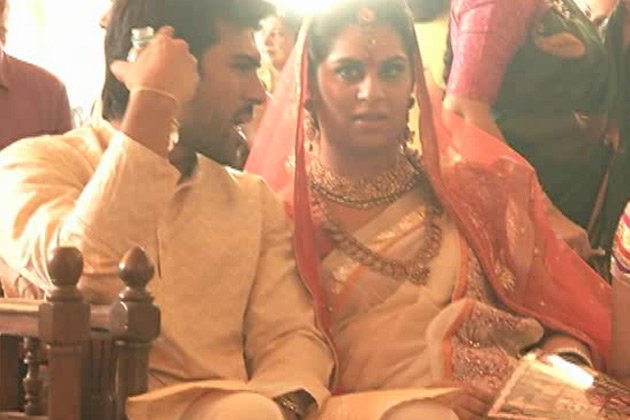 There has been a lot of speculation on why Ram Charan deactivated his Twitter account without notice and became invisible to his numerous fans.
The real reason, according to reliable sources, Ram Charan's wife Upasana Kamineni has advised him to deactivate the microblogging account. She is now overseeing her husband's PR management through a reputed PR firm of Delhi which has been contracted to build an all India image to Ram Charan in view of his Bollywood debut in the Zanjeer remake.
Upasana, as the Vice President of the welfare wing of a corporate hospital chain and editor of a health magazine, is a past master in the field of PR management.
Apoorva Lakhia, director of the Zanjeer remake, is also said to be happy with Ram Charan opting out of Twitter, as the new image building of Ram Charan will help the Hindi film when it releases. Upasana Kamineni is said to be coordinating with Zanjeer remake PR outfit also.
The purpose of the image makeover is to project Ram Charan as a pan India personality, just like what the original Zanjeer did to Amitabh Bachchan in 1973.