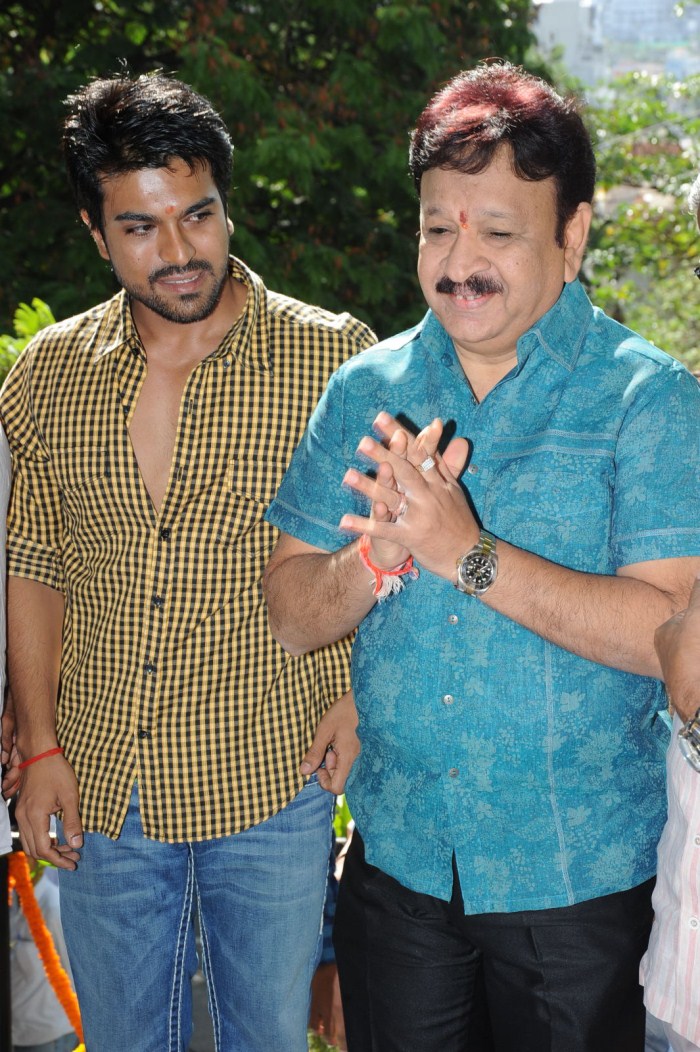 Is Ram charan feeling insecure? After the movie "Orange" has not met the expectations set on him by the spectators it might be possible that he is feeling low, this is said mainly because of his behavior these days on the sets of "Raccha".
Charan is acting under Sampath Nandi, the director of Raccha who is being disheartened by the actor who is saying things like though there were many famous directors eagerly waiting to direct him. The director was only selected owing to the liking to the movie story.
This is not all, the actor seems to come daily to the sets though not repeating the above said things, he is regularly asking the director about each and every scene saying if it will work out or not and it appears as if the director is irritated with this kind of behavior.
The listeners say this might be only due to the lack of confidence in the actor after the movie "Orange" has not met the expected results.