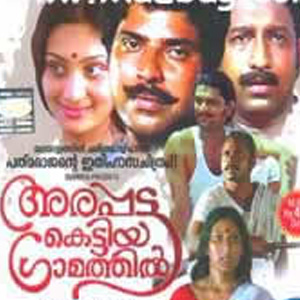 There are unconfirmed reports that director Ranjith and Megastar Mammootty are planning a remake of the Padmarajan classic 'Arappatta Kettiya Gramathil'.
The news has been received with much ovation by the film lovers of the state, since the original film had remained a perennial favourite for a long time.
It was reported recently that Mamootty had expressed a desire to act in the remake of the film, in which he had played the role of Zacharia.
Ranjith seems to the apt director who would do justice to the classic film, and its likely that the film would turn out to be another treat for the viewers from the Ranjith-Mammootty combo.