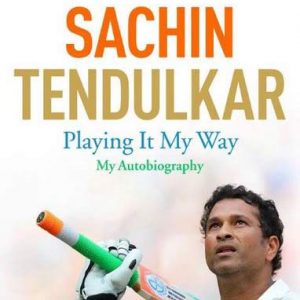 Batting maestro Sachin Tendulkar's tell-all autobiography, 'Playing It My Way' will be released later today. Even before its launch, the book has already created enough stir in the cricketing world.
Sachin Tendulkar's scathing attack on Greg Chappell received the backing of three of his then teammates –VVS Laxman, Zaheer Khan and Harbhajan Singh — even as the Australian hit back at the batting maestro's claim that he tried to topple Rahul Dravid as captain. A day after Tendulkar's revelations that Chappell tried offering him the captaincy at the expense of Dravid barely a few months before the 2007 World Cup, the Australian denied discussing such a possibility with the now-retired legend.
In his autobiography, the legend has accused former India coach Greg Chappell of being a "ringmaster" who imposed his ideas on players. Tendulkar's not holding back narration on the Aussie coach's role has also got the backing from his contemporaries including Sourav Ganguly, VVS Laxman, Zaheer Khan and Harbhajan Singh.
The batting maestro also disclosed that Chappell had made a "shocking" suggestion to him to take over India's captaincy from Rahul Dravid months before the 2007 World Cup in West Indies.
Elaborating on the coach's bid to replace Dravid, Tendulkar writes, "Just months before the World Cup, Chappell had come to see me at home and, to my dismay, suggested that I should take over the captaincy from Rahul Dravid.
"Anjali (Tendulkar's wife), who was sitting with me was equally shocked to hear him say that 'together, we could control Indian cricket for year', and that he would help me in taking over the reins of the side.
"I was surprised to hear the coach not showing the slightest amount of respect for the captain, with cricket's biggest tournament just months away", Tendulkar writes.
He says that he had rejected Chappell's proposition outright. "He stayed for a couple of hours, trying to convince me before finally leaving"
Chappell was appointed coach of the Indian national cricket team for a two-year term until the World Cup 2007.
While he was the coach of the Indian team, several Indian cricketers criticised his methods. His stint with the Indian team didn't last for long as India crashed out of the prestigious tournament in the first round itself, post which he submitted his resignation.
According to reports, even then Tendulkar wasn't happy with his coaching methods. His rift with former Indian skipper Sourav Ganguly was also a bad phase in Indian cricket.
The 41-year-old has already posted video promos on YouTube.