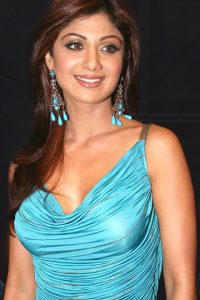 Actress-entrepreneur Shilpa Shetty is soon to be a mom. She and husband Raj Kundra have been reportedly spotted at various clinics.
A source has confirmed to TOI that Shilpa is indeed pregnant and healthy and that they do not want to announce the happy news till the first trimester passes.
Shilpa has wanted kids for long. Soon after her marriage to Raj Kundra she bought a home in  London and with good reason. "I believe in the institution of marriage… I'm dying to have kids, and when you see the Weybridge home, it's huge, it's a great family home, so I can't wait to bring up children there," Shilpa said.
This will be Raj Kundra's second child. He already has a daughter from his previous marriage.