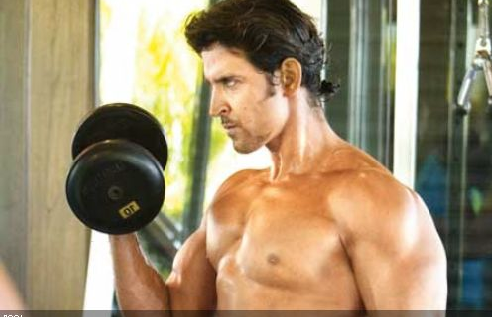 Hrithik Roshan, known for his sculpted body, says one should not relate six-pack abs with health.
The actor said it at the Positive Health awards organised by Dr. Batra's clinic that he attended with his brother-in-law and actor Zayed Khan.
"When I say healthy, I don't mean six-pack abs. Those are not important. They are just aesthetic. Those are things that Zayed (Khan) and I have to do because we are in the movies. But that doesn't signify health," said the 39-year-old.
"To be healthy you have to eat right and you have to do some cardiovascular. Mind, body and soul – three things you have to work out every single day. Emotional health is also important and keep good company," he added.
There were reports that Kareena Kapoor will sport six-pack abs in "Shuddhi" and Hrithik, who plays the male lead in the film, wishes her luck in case she is planning to do so.
The film's director Karan Malhotra has denied that Kareena will be sporting six-pack abs in "Shuddhi" and when Hrithik was asked about the same at the event, he said: "This is her choice, all the best to her."
"I wish she was here though, if she was here and gotten inspired the way Zayed (actor Zayed Khan) and I have, then six-packs would be nothing for her," said the actor.
"Shuddhi" marks the reunion of Hrithik and Kareena after the 2003 flop "Main Prem Ki Diwani Hoon".
Hrithik is currently busy promoting his upcoming superhero film "Krrish 3", which hits theatres Nov 1.