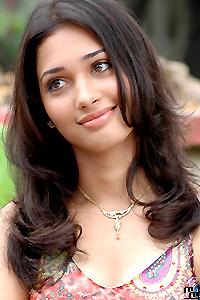 Milky beauty Tamanna who looks cool and calm is firing on the rumors spread in Kollywood about her marriage. The rumor milling in the tinsel is that she is marrying a man of her choice and so she is not giving importance to Kollywood offers.
On clearing the air Tamanna says "I can't understand why people follow the rumors. There are lot many good things to write about me, as I have learnt fluent Tamil and now I can dub my own voice for my films in Tamil. But no one identifies this and they keep on running behind gossips".
Adding more she says "I love to work in Kollywood but the rumors regarding my personal issues which are not true are stopping me not to commit for any new projects in Tamil. I will be back in Tamil soon after completing my projects in Telugu. I will sure do Tamil movies".
On her forthcoming film in Tamil, Tamanna says "It is really happy to work with Dhanush and Venghai will repeat magic of Siruthai. Director Hari is an expert in making commercial films and he is a through professional.Venghai is touted to be a racy entertainer".