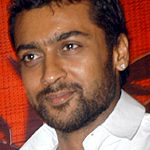 While AR Murugadoss is still denying the rumours saying his film with Suriya '7am Arivu' is based on the recently released Christopher Nolan's Inception we learn the film is no where connected with the Hollywood film. Even Shruthi Kamal who plays the heroine opposite Suriya had screamed Murugadoss' film is an original film.
Sources say '7am Arivu' is based on a circus artiest and the role played by Suriya plays a trapeze artiste who also doubles up as an animal trainer. The '7am Arivu' unit is currently shooting at Great Bombay Circus in Coimbatore. It will later go to China to can some scintillating acrobatic scenes with the help of experts there. The range of characters Suriya is opting for in recent times is amazing to say least.
In Tamil there weren't many films that has circus as a part of main story. Except for MGR's 'Parakkum Paavai' and Kamal's 'Apoorva Sahodarargal' and 'Mumbai Express' we don't have any memorable film dealing with the lives of people in circus.