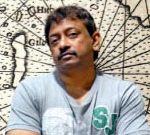 Actor Surya has been doing well as an actor, not only because of his acting skills, but for his passionate dedications in maintaining a good body language and body building. 'Oh my god, just watch his body building style' – I said this wondering to myself after watching his physique in Ram Gopal Varma's Raktha Charithram.
The director himself has said such words after watching his great improvement in body after a month Surya requested him to give a break, mainly for this development.
'So far, I enjoyed shooting women's body and for the first time, I was awestruck shooting a male's body' says Ram Gopal Varma.
It is looking like that Surya will gain more applause than Vivek Oberoi himself and other lead actors in this film.