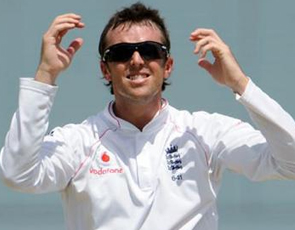 Adelaide: England spinner Graeme Swann will return to England from the Australian tour because of a back injury.
England coach Andy Flower said Tuesday that Swann had a lower back strain, and that, combined with knee bruising, means he should recuperate back in England.
Swann joins allrounder Tim Bresnan, who has already left Australia with a calf strain. Flower said he was confident Swann and Bresnan would be fit for the World Cup starting in mid-February in India, Sri Lanka and Bangladesh.
Batsman Kevin Pietersen, who missed Sunday`s one-day loss to Australia with a groin injury, will be fit to play in Wednesday`s fourth match, Flower said.
Australia leads the seven-match series 3-0.