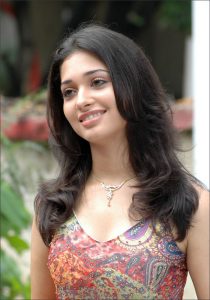 Though media publicized various news about Allu Aravind making use of Tamanna in his next two films (Badrinath and one more with Naga Chaitanya) for a meagre remuneration as per the past agreement settled between the two, here is one more news that Allu Aravind is trying to carve out a new future for Tamanna in Bollywood.
After 'Happy Days,' Tamanna's fortunes shined bright in Kollywood and she is now the cin Tamil. To continue the same momentum here in Tollywood, Allu gave her the best re-entry with two star heroes Allu Arjun and Naga Chaitanya. Their deep rapport is to penetrate further deepest as Allu Aravind is planning to rope in Tamanna besides aamir khan's nephew Imran Khan in one of Allu's super hit remake (May be Arya).
'Ghajini' made Allu and family very close to aamir khan. Bolly sources mention that aamir khan is happy to take their relation forward with this project of Imran Khan.