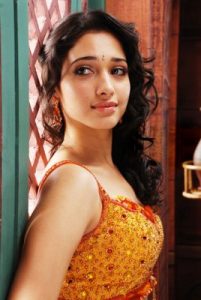 The remakes season is still going on in Kollywood and also has turned as latest trend. A lot of Bollywood movies are being remade in Tamil these days and the latest remake is the recently released Bollywood film Band Bajaa Baraat. The film stars Ranveer Kapoor and Anushka Sharma in the lead roles and both of them excelled in the characters of wedding planners.
Now we hear that the initial discussions are going about this remake and guess who is going to replace Anushka Sharma for the Tamil version? Its milky beauty Tamannaah who was approached by the filmmakers. The rest of the details of this remake will be made official very soon.
This year Kollywood is going to have many remakes and if the filmmakers add Tamil flavor to these remakes then it's sure they are going to make good business at the box office.