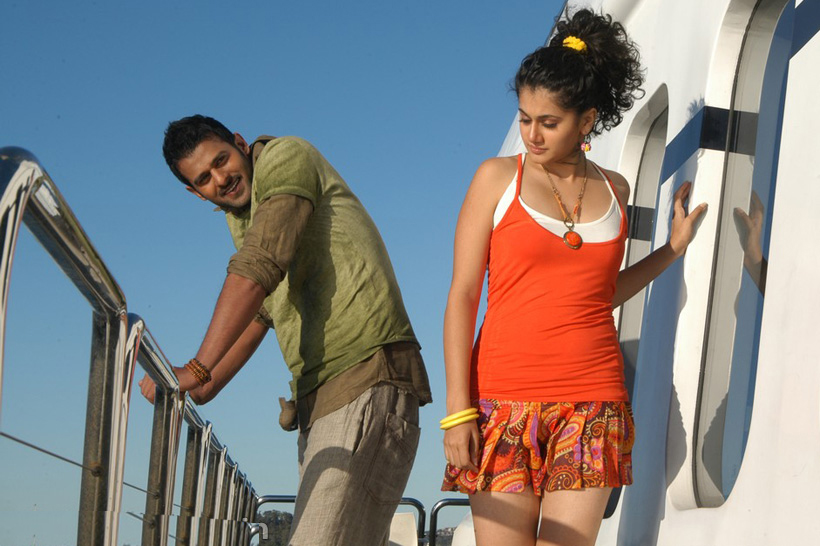 Tapsee Pannu a.k.a. Tapsee has a complaint. Though she is happy that her debut Tamil film 'Aadukalam' has won as many as six national awards in various categories, she has her own 'areas of concern' vis-a-vis Telugu films.
Tapsee is said to be unhappy with the movie reviews in the Telugu press which have made 'negative criticism' about her role in a couple of movies, which released recently. Despite having played the lead role in those films, Tapsee thinks that she has been 'taken for a ride' by the critics who have written about her not in a 'positive manner'.
The lovely lass had two of her Telugu films in 'Mr. Perfect' and 'Veera' releasing in quick succession in the recent weeks. In Tapsee's opinion, both the movies have been doing 'rousing' business at the box-office. In order to win the Telugu audience's acceptance, Tapsee perfected her Telugu dialect and dubbed for her role in her own voice in the film 'Mr. Perfect'.
"Though both the films are hits, the media doesn't appear to be in a mood to spare me and singles out me by asking why should I be part of such 'mass films'? I would like to know why should I not be part of a commercial successful venture? It's too early for me to pick and choose films of my own choice as I'm only gaining ground only now in Tamil and Telugu movies.
"Though masala or commercial films have very little scope for the heroine to perform, I still enjoy doing them as much as I enjoy myself in other movies. This being the case, I can't understand why I'm 'put to the sword' by the media. I was indeed upset by the reviews," says Tapsee and adds with a tinge of regret that "I'm quite happy that Aadukalam has won six national awards but again, it appears that it's me alone who has been left out (with no awards)!"