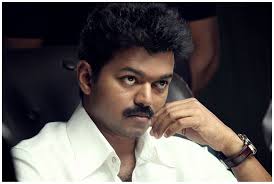 Production: Chandra Prakash Jain, CP Dinesh, CP Sunil
Cast: Abhimanyu Singh, Amala Paul, Rajiv Pillai, Santhanam, Sathyaraj, Vijay
Direction: AL Vijay
Screenplay: AL Vijay
Story: AL Vijay
Background score: GV Prakash Kumar
Cinematography: Nirav Shah
Highlights
Vijay seems to have given one of his best performances till date. He has impressed the audience with his acting and also dancing skills.
The movie showcases how Vijay transforms from a common man to a leader. Many have compared the film with Kamal Haasan's cult classic 'Nayagan'.
The first half of the movie is reportedly light-hearted with Santhanam's presence. Santhanam seems to have repeated his magic once again.
Although the second half moves at a slow pace, storyline warrants that pace. The screenplay is engaging for the audience.
Amala Paul and Sathyaraj are also getting praises for their brilliant performances.
GV Prakash Kumar and Nirav Shah have reportedly taken the movie to the next level technically.
Thalaivaa Movie Review
Thalaivaa and feels that A slow film with a good amount of substance. More class, less mass. Read full review here….IlayathalapathyVijay is back with hisone and only release in 2013, Thalaivaa. Joining hands with director Vijay for the first time, Thalaivaa stars Amala Paul, Santhanam, Sathyaraj, Ponvannan and many others. Produced by Mishri Productions, Thalaivaa has cinematography by Nirav Shah and music by GV.Prakash.Thalaivaa is a 3 hour biopic of a common man who turns into a leader.The movie starts off in Mumbai with Sathyaraj's character being introduced.
It quickly jumps onto Australia, where we have Vijay's entry with TamizhPasanga. The screen is set ablaze with some breath-taking dance moves. Amala Paul and Santhanam make their entry, and the first half moves filled with fun, while looking colorful. There is a hilarious surprise too. Thelove track is well etched and special credits have to be given to the song picturisations.As the movie moves to Mumbai, more facts are unveiled, with the mother of them all at the interval block.Into the second half, and Thalaivaa begins to drag around a bit. The unimpressive villain, a few clich-ridden old fashioned scenes and a needless second heroine all work against the film. But AL Vijay does garner your attention with some brainy scenes and a good climax.
VaanganaVanakangana is an added delight.Thalaivaa is undoubtedly one of Vijay's best performances till date. His casual acts as the chic and trendy dancer as well as the spirited leader are a treat to watch. He has truly matured as an actor. Amala Paul fits in her shoes to the T, and is soon reaching out to be one of the dusky beauties of Tamil Cinema. Sathyaraj has a powerful role here, and makes his presence felt while he's onscreen. Santhanam packs a punch with his one-liners and is sure to put a smile on your face with every appearance. The supporting actors have done justice to their roles, Ponvannan and Rajeev Pillai stand out among the rest.Nirav Shah's professionalismwith the camera is felt in every frame. He is one of the lynchpins of the movie and has put in a superb effort. Even though the editing is good, some effort could have been put in to make the movie crispier. Stunts by Stunt Silva are fine, however they arescarce.AL Vijay always opts for a slow moving screenplay and Thalaivaa is no different. The movie takes its owntime to unfold.
One does tend to loseinterest at some points. Had he worked a little harder on the execution, Thalaivaa would have gone places.GV.Prakash's songs might have done wonders, but his BGM is totallyout of place. The excitement in someinteresting scenes has been broughtdown by the bland background score. One had to wait long for the Thalaivaa theme, and it has been putto worst use at the climax.Thalaivaa is not the normal racy entertainer you will expect from Vijay. It is a movie which travels on aslower note, peppered with morale values and lessons to learn. It will entertain you and at the same time, enlighten you. A different Vijay film, by any means.