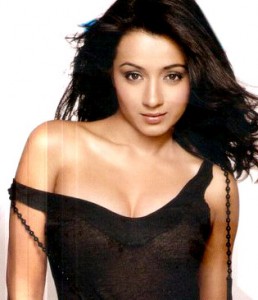 Trisha Krishnan, who is almost 40 films old, with an exclusion of bollywood film is all set to play as lead in the Tamil movie "Tanu weds Manu". The reports suggest that the project is in nascent stages and madhavan was inclined in the remake and has given his consent.
Trisha, who after the hit of Telugu 'Theenmaar' was also interested in doing the project, provided it is shot in two schedules. According to sources, Trisha is busy with her two Telugu film commitments and has bulk dates in mid 2011. If the remake is possible in these dates, then Trisha is readily agreeing to take on the character of kangana Ranaut.
Recently, Trisha was seen mimicking Deepika Padukone in her 'Theenmaar'. Now, she is possibly going to mimic a small town girl, who drinks and smokes, which was aptly played by Kangy baby.