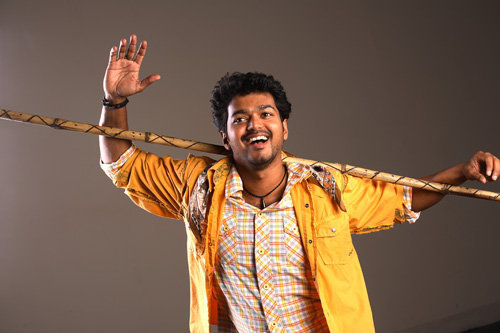 Vijay is busy working on non stop schedules for two of his upcoming films. The actor still has to complete the shoot of Velayudham which will take another couple of weeks.
Velayudham is currently on the heels of completion as the climax stunt sequence is currently being shot in the gigantic sets erected at Kollywood's favourite shooting spot Binny Mills. Vijay is going to join Nanban soon after wrapping up Velayudham. In spite of his tight schedules Vijay is making his best efforts to take part in Nanban's shoot as the time zones vary between day and night.
Meanwhile Shankar is canning other parts of the film with Jeeva, Srikanth, Ileana and other junior artists in Chennai.
It is just because of Vijay's dedication and commitment many directors want to work with him. Kudos to Vijay!