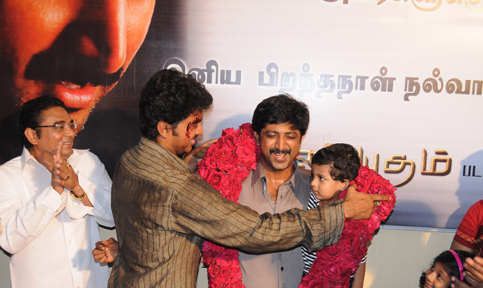 Director M Raja has received accolades from Vijay for shaping up 'Velayudham' as a racy entertainer. "The shooting is over, but for a song. We will shoot it soon. And post-production work is going on simultaneously", the director said.
On the appreciation from Vijay, he said, "Ilayathalapathy recently watched some scenes from the film and left the theatre without giving any feedback. I was wondering whether he liked them or not".
"After some time, I got a call from my father (Editor Mohan), who said that Vijay telephoned him and said that he was thoroughly impressed with my work in Velayudham. Vijay also told my dad that the film would sure become a super hit", Raja further said.
The director added: "I was so touched by this gesture of Vijay. He is always down to earth and would appreciate good work. He has proved this once again. Velayudham will be my gift to the fans of Vijay".