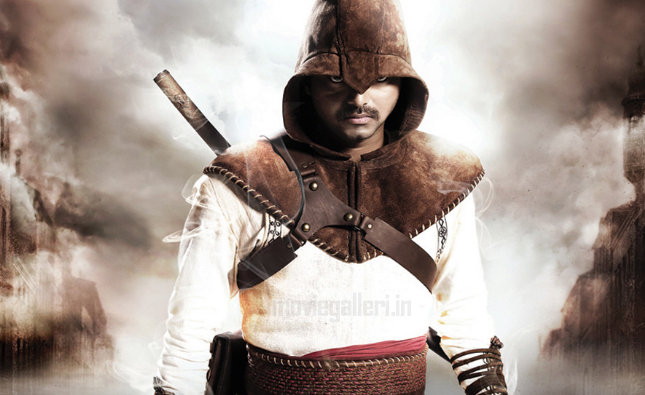 In a press statement Ashok Parwani, Sony Music Entertainment Chennai, said, "We are overwhelmed with the response the movie and the music have received. Velayudham has broken all records and we have sold all our units within a day of its launch. The soundtracks are original, soulful and memorable. We're sure that the compositions will go down in history as some of the best melodies of our times."
The audio launch held in Madurai on August 28th was a grand success with over one lakh Vijay fans attending the event. And to add to this success, all the audio CDs were sold on day one of the audio launch. This has created a new record!
Music director Vijay Antony has scored the music for Velayutham and the six tracks in the film are: Rathathin Rathamay (Haricharan, Madhumitha), Molachu Moonu (Prasanna, Supriya Joshi), Chillax (Karthik, Charulatha Mani Mayam), Seidhayo (Sangeetha Rajeshwaran), Sonna Puriyadhu (Vijay Antony, Veera Shankar), Vela Vela (Vijay Antony, Mark).