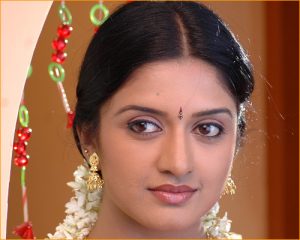 Popular South Indian actress Vimala Raman has been doing not-so-important roles so far, but she has finally got a big opportunity.
The actress will be doing the lead role in a Telugu heroine-centric film to be directed and produced by debutant Suryadevara Prabhakar, who earlier worked with Krishna Vamshi and K. Raghavendra Rao.
"The film will be a thriller. But it will have everything: good story, entertainment and emotions. The audience will be treated to a new experience. It will go on floors shortly," director Prabhakar said.
Vimala Raman is now making her entry into Hollywood with Dam 999, a 3D film directed by Sohan Roy with Joshau Frederic Smith and Ashish Vidyarthi in the lead. The film also stars Vinay Rai (Vaana Fame). This emotional-thriller is all set to release on April 1, 2011 worldwide.