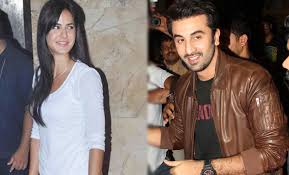 We often hear actor Ranbir Kapoor off on a secret holiday with girlfriend Katrina Kaif. But this time on, we got some interesting gossip about the couple's 2014 New Year's Eve plans. As per the rumours, Ranbir and Kat have plans to celebrate their New Year in New York.
This is no new news that New York have always been one of the favourite holiday destinations for Ranbir Kapoor and his ladylove Katrina Kaif. In the past, the couple was spotted hanging around on the streets of New York. Onlookers have also reported that Ranbir and Kat were spotted catching up for a movie in the city. And according to the recent industry buzz, the lovebirds will head to New York in the last week of December for the New Year celebrations of 2014.
Ranbir-Katrina's affair has been one of the much-talked about gossips of the B-Town. Though the two have chose to remain mum over this, the Kapoor lad has expressed that Katrina holds a very special place in his life. The actor also shocked everyone claiming that he could even sacrifice his life for the gorgeous Kaif. But Ranbir refrained from speaking about his personal life further, giving a valid explanation, "I am in a relationship and I talk about it and then it doesnt work out, then that puts a lot of pressure on the girl and her reputation. And our society judges girls a lot".