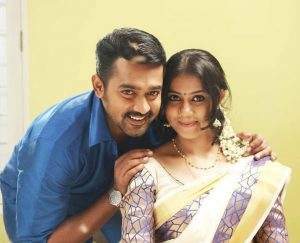 Roopesh Peethambaran, who made the rather disappointing Theevram earlier, is back with You Too Brutus that brings together a couple of lives. The film is a rehash of the so-called new generation themes, which was trending in Malayalam for a while, some two years back.
Hari (Sreenivasan) is a painter, who is the common point that combines the story of a few youngsters, who are staying with him. Abhi (Asif Ali) runs a recording studio and has moved to an apartment after deciding to tie the knot with his girlfriend, Aparna (Rachana Narayanankutty).
Shirley (Honey Rose) is a model, who dreams of becoming a singer. Arun (Ahmad Siddique) is in love with Diya (Ena Saaha), a sixteen-year-old north Indian school kid. Then there is a dance teacher (Mukta), a body builder named Tovino (Tovino Thomas), a photographer called Vicky (Anu Mohan) and their domestic help Unni (Sudhi).
There is romance, adultery, heartbreaks, happy and sad moments. In all fairness, there is a sincere attempt for sure but the pattern has become stale, mainly due to overuse. Roopesh Peethambaran shows some promise but the film's prejudices are questionable.
The whole mood of the film is showing women in a bad light. Every female character in the film is craving desperately for the attention of men. They all are easy targets and hypocrites to the core, says the film. It is surprising that when any mention against a religion irks the masses, why these damned prejudices are conveniently forgotten!
Asif is good as a husband, who tries a bit too hard not to fall for temptations. Rachana hams it up, while Honey Rose seems to be happy being typecast playing 'bold' women. Sreenivasan is fine, while Tovino Thomas is good.
'You too Brutus ' is not a lame effort and there is a concerted attempt to bring in some novelty. May be a better script and competent direction would have made it vastly better. An average viewer is unlikely to say You too Brutus about the makers but they will be far from satisfied.