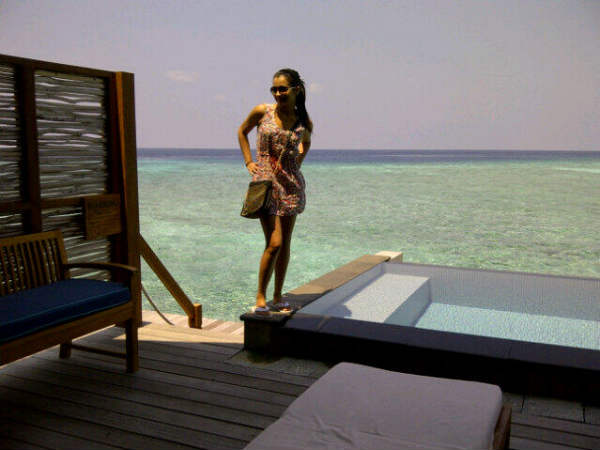 Actress Trisha Krishnan tweeted of a dream come true, she was not referring to the success of her film or the winning of an award; what she spoke of was a swim, with creatures of the sea.
"A dream came true. Swam with different species of fish, octopus, lobsters, prawns, lemon sharks and dolphins," Trisha posted on her Twitter page from an undisclosed location.
She considers scuba diving one of her most memorable experiences.
"Scuba diving truly one of my most memorable experiences. Indescribable, therapeutic. So deep, so dark and so silent, the ocean is a world by itself," she added.
Trisha also crossed off scuba diving off her bucket list. Next, she is off to Africa to swim with great white sharks.
"A born traveler and a born thrill seeker. Time to pump it up and swim with the great white sharks of Africa. Coming to you soon," she posted further.
She is currently on a vacation in between shoots of Tamil films "Boologam" and "Endrendrum Punnagai" and Telugu film "RUM".