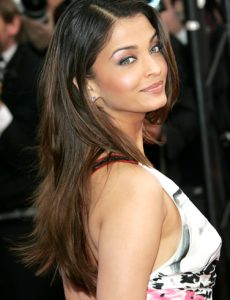 We had earlier told you how Kareena Kapoor was first approached by Madhur Bhandarkar for his dear script 'Heroine' and the heroine turned it down for reasons best known to her. We had also told you that Aishwarya was approached Madhur after this and actress gave nod for the project.
Well now, at the recently held Cannes Film festival, Aishwarya Rai Bachchan along with Madhur Bhandarkar and Ronnie Screwvala unveiled the first-look of this film! This is the first time the trio are coming together for a project.
The movie is produced by UTV Motion Pictures and will feature Aishwarya Rai Bachchan as a superstar, the project will go on floors by June this year. 'Heroine' is said to be the most ambitious project of Madhur Bhandarkar.
The film will be an entertaining, daring, emotional, glamorous, behind the scenes account of the reality behind the world of glitz and glamour. For a country obsessed with films and film stars, 'Heroine' will take audiences on a voyeuristic journey to see what really goes on behind the closed doors of make-up rooms and vanity vans. It will give them a chance to go beyond the gorgeous smiles. Remember his 'Fashion' with Priyanka Chopra that gave a stunning account of the modeling world?
This is the film Bhandarkar has been subconsciously preparing for ever since he joined the industry and one which he considers his magnum opus.
Speaking to the media Aishwarya Rai said, "This new venture certainly looks like a strong creative synergy and I look forward to this new journey in film".
While you take a glimpse at the first-look of 'Heroine' we'll get back to updating you with the latest in the Indian Film industry!