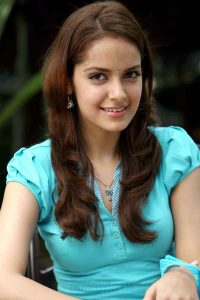 Looks like the cast of Housefull 2, a sequel to Housefull is getting bigger day by day. After Zarine Khan was roped in by Sajid a month and half ago it's the turn of Shahzahn Padamsee to foray herself into the mad house of Housefull 2.
Shahzahn so far had a decent BO outing. Though she was praised for her performances in Rocket Singh-Sales man of the year and Dil Toh Bachcha Hai Ji, the lady hardly had any Bollywood offers. Sajid after liking her performance in Rocket Singh felt the need of her in Housefull 2 before roping her in.
Shahzahn did confirm this happening but didn't reveal anything about her role. The film will start rolling in a couple of week's time. At present the cast of Housefull 2 includes Akshay Kumar, Riteish Deshmukh, John Abraham, Mithun Chakraborthy, Rahul Khanna, Asin Thottumkal, Jacqueline Fernandes, Zareen Khan and the latest addition Shahzahn.
So with the ensemble cast that it has hopefully the director justifies each character of the film.