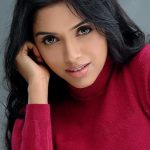 Charming lady asin created a big impact here in South before she headed to Bollywood. Now, she is gossiped to have got into a big argument with her hair stylist recently. The 'Ghajini' girl has very fine hair. So, she is always finicky about how her styles look on a film set or at a public event.
An eye-witness who saw the actress firing her stylist says, no matter what the hair dresser was doing asin isn't liking it. She put in the usual extensions but actress still felt there was something missing. When asin's hair was fixed for the fourth time, she began yelling at stylist who silently continued with job while grumbling and fuming continued.
A source adds that situation was so tense in dressing room that hair stylist even contemplated quitting. However, at one point she snapped back and asin said she was being deliberately sabotaged by someone who wanted her to look ugly and she stormed out of the make up room.