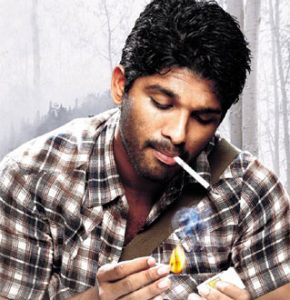 Tollywood young superstar Allu Arjun is very popular in Kerala with many of his Telugu films, including the recent Arya 2, having dubbed in Malayalam.
For the first time in Allu Arjun's career, his film is being dubbed in Tamil; it is his costliest film Badirinath (also spelt as Badrinath), produced by Geeta Arts' Allu Aravind and directed by top commercial director V.V. Vinayak with Tamannnaah in the female lead.
Popular Tamil comedian Santhanam will play an important role in the Tamil version to give a local flavour and a few scenes of Santhanam comedy track with Allu Arjun were shot three days ago in Chennai. Badirinath, made in Telugu, Tamil and Malayalam, is scheduled to release in the first week of June worldwide.