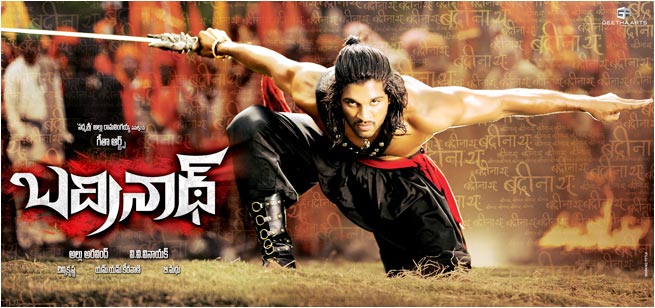 Allu Arjun and V Vinayak`s big budget extravaganza, Badrinath, will resume the shoot from April 28th.
Only two songs and a couple of scenes of the film are pending. So producer Allu Aravind is mulling over the film`s release date. If the post production work is completed fast it will hit the screens on May 27. If not it will be released only on June 3rd.
M M Keeravani's songs will be unveiled in the first week of May.
Badrinath is penned by Chinnikrishna who also wrote script for Allu Arjun`s Gangotri, Chiranjeevi`s Indra, and Balakrishna`s Narasinha Naidu.