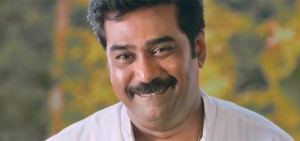 Biju Menon does the lead role in 'Olappeppi' directed by Krish Kaimal. The shooting of the film is progressing in Thiruvalla.
'Bangalore Days' fame Paris Laxmi is the heroine. She plays Helena, a foreigner married to a Malayali played by Biju Menon.
The rest of the cast and more details regarding the movie are not revealed.