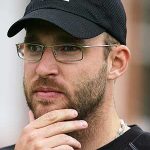 Everyone's hurting from the string of losses. But the attitude is to look ahead rather than look back. We have to make sure that when we get down to the field at the Chinnaswamy Stadium, we do so with a positive mindset. We need to improve on every facet of our game if we have to snap out of our
losing streak. I am sure we can do that because we have some fantastic players, especially in the batting department.
Brendon McCullum and Ross Taylor are the leaders of the batting line-up. They are quality players and I expect big things from them.
When the going gets tough, the tough get going. That's why I am hoping Brendon and Ross will use this stage to show what they are capable of.
If anything, the Chinnaswamy Stadium should bring back good memories for Brendon. It was here two-and-half years ago that he showed the world what he could do with the bat for his team in the opening game of the Indian Premier League.
The wicket's still good and there is no reason why Brendon cannot come up with an encore to show everybody why he is one of the most dangerous openers in the limited-overs format.
Ross will also know a lot about the conditions in Bengaluru because he played for the Indian Premier League team from the city. Hopefully, those pleasant memories will hold the two players in good stead.
For me personally, it's gone off okay till now. I have been hurting like the rest of the team. But it is essential to remove the self doubts and move to the next game quickly.
We had a look at the track and came away pleased. The pitch looks flat but had a bit of grass on it. It could have a bit of pace and carry in it, which should make for a good contest.
India have been on a roll. Their new players have settled in pretty quickly in the absence of their senior players. I guess it has to do with the advent of the Indian Premier League.
The new players have played at this level with and against all of us. So there is nothing new for them to adjust. Things have fallen into place for them.
Let's hope things fall into place for us in time for the fourth and fifth games.