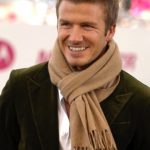 Name: David Robert Joseph Beckham OBE
Date of Birth: 02 May 1975
Birthplace: Leytonstone, London
Nationality: English
Height: 180 cm (5ft 11in)
Weight: 67 kg (10st 8lb)
Eyes: Green
Hair: Brown
Residence:Hertfordshire and Madrid (Spain)
Martial status: Married to Victoria
Current club: Real Madrid (Spain)
Position: Midfield
Squad number: 23
CAREER HIGHLIGHTS
Previous Clubs:
Preston North End (England), Manchester United (England), Real Madrid (Spain)
1991 – Signs as trainee for Manchester United
1992 – Wins FA Youth Cup
1992 – Makes senior team debut with Manchester Utd in Coca Cola Cup
1993 – Signs as professional for Manchester United
1995 – Plays five games on loan to Preston North End
1995 – Makes league debut for Manchester Utd against Leeds
1996 – Manchester Utd win FA Premiership
1996 – Manchester Utd win FA Cup
1996 – Makes International debut for England against Moldova
* Player of the Month – August 1996
* Sky Sports/Panasonic Young Player award
* Sky Sports/Panasonic Fans' Footballer award
1997 – Manchester Utd win FA Charity Shield
1997 – Manchester Utd win FA Premiership
* PFA Young Player of the Year
* Sir Matt Busby Player of the Year
1999 – Manchester Utd win FA Premiership
1999 – Manchester Utd win FA Cup
1999 – Manchester Utd win UEFA Champions League
* UEFA Most Valuable Player
* UEFA Best Midfielder
2000 – Manchester United win FA Premiership
2000 – Appointed England national team captain
* Voted second in World and European Player of the Year awards
2001 – Manchester United win FA Premiership
* Voted Sportsman of the Year by Sports Writers Association
* Voted BBC Sports Personality of the Year
* Voted second in FIFA World Player of the Year
2003 – Manchester United win FA Premiership
2003 – Beckham awarded OBE
2003 – Signs for Real Madrid for £25m
2003 – Makes his debut for Real Madrid against Dragon Team IX (China)
2003 – Scores his first goal for Real Madrid against FC Tokyo
2003 – Makes his Spanish debut in friendly against Valencia.
2003 – Real Madrid win Spanish Super Cup
2003 – Makes La Liga debut against Real Betis
2006 – Resigns as England captain
2007 – Beckham signs for US club LA Galaxy
CAREER HISTORY
Love him or loathe him there is only one David Beckham. His footballing skill is without doubt a shining example for all other footballers to follow. And with every game he plays, be it domestic or international, his reputation, for producing only the best football and the scoring of some spectacular goals, gathers greater foundation.
David Beckham was born in Leytonstone on 02 May 1975. David and Manchester United first met when he became the TSB Bobby Charlton Soccer skills champion for his age group in December 1986 aged 11. The prize included a presentation at Old Trafford and a two-week trip to train with Terry Venables' Barcelona side at the Nou Camp. Attending every United game played in London he was made team mascot the following year for the game against West Ham.
After having trials with Leyton Orient and Tottenham Hotspur's school of excellence he joined Manchester United as a trainee on 8 July 1991. Thus fulfilling his dream of playing for the team he had supported and following in the footsteps of the players he had admired from afar. His success started almost immediately along with team mates, Ryan Giggs, Gary Neville and Paul Scholes. They won the FA Youth Cup 1992.
This led to him making his first senior team debut on 23 September 1992, the following season, for a Rumbelows league cup match against Brighton and Hove Albion coming on late in the game for Andrei Kanchelskis.
Beckham became a professional player four months later but didn't get to play another senior team game for over another season. On 21 September 1994 he made his first full appearance against Port Vale in the League Cup. This was followed two months later with his first goal for United against Galatasaray in the Champions League. Despite winning the match 4-0, United were knocked out of the competition.
The 1994-1995 season saw Beckham play for two teams in two different divisions. To give him more experience Alex Ferguson loaned him to Preston North End in league Division 3. He played only five matches but scored two goals, the first in his first game for Preston against Doncaster Rovers having come on in the second half. His stay at Preston though was short lived and he was recalled to United to play in his Premiership debut against Leeds United on 2 April 1995.
His first Premiership goal came against Aston Villa in the first game of the 1995/1996 season. United were beaten that day and were chastised by Alan Hansen who stated "You can't win anything with kids". Beckham and the United team were to prove him very wrong. Scoring eight goals himself that season, United went on to win the Premiership and then the FA Cup, completing the double. The season saw David firmly established himself in the first team taking on the right midfield position with the departure of Andrei Kanchelskis.
The 1996/1997 season is where Beckham made his name and the start of his celebrity. Scoring in the Charity Shield match and defeat of Newcastle and then on to score the goal of the season against Wimbledon, in the first match, with a spectacular goal from the half-way line. These goals made him an instant household name. His form in this and previous seasons hadn't gone unrecognised and resulted in his call up for England.
Although he had represented England at under-21 level in the previous two seasons he made his first full international appearance against Moldova, a World Cup 98 qualification match. He was the only player to have started every qualifying game for France 98 and ended the season winning the Premiership with United and being voted by his peers as the PFA Young Player of the Year and second in the Player of the Year voting.
The following season was controversial and not one Beckham would want to remember.
The season was hard – United were knocked out of the Champions League by Monaco and they lost the Premiership title to Arsenal by one point. World Cup 98 in France was to prove more demanding. He was left out of the starting line up in the first two games but scored a beautiful free kick against Colombia. However, four days later he made himself a national pariah through being sent off for aiming a kick at Argentina's Diego Simone. It was the first sending-off of his professional career.
Undeterred Beckham knuckled down and proved all the critics wrong. In his first match of the 1998/1999 season he scored one of his trademark free kicks against Leicester. It would be the start of his best season yet. United got into temendous form and went on to win the Premiership title and the FA Cup. The seasons' successes were not over. In perhaps one of the best Champions League finals of recent years two goals from Sheringham and Solskjaer in the final minutes of the game, against Bayern Munich, won United the European Cup and an amazing treble.
That same year David had become a father to Brooklyn in March 1999 and then in July married Victoria Adams of the Spice Girls. His rehabilitation was complete.
The following season was mixed. United went on to win the 1999/2000 season Premiership title but lost out to Real Madrid for the European Cup. England's Euro 2000 campaign did not live up to expectations but United's dominance of domestic football was unquestioned. Beckham was rapidly becoming a number one celebrity in the press and went on to come second to Rivaldo in the voting for World and European Player of the Year as well as runner-up in the BBC Sports Personality of the Year award.
The following seasons saw Beckham rise to new heights. The arrival of Sven Goran Eriksson as the new England manager saw Beckham take up the role of England Captain with both bringing a new fresh vigour to the national team. Beckham single-handedly scoring a crucial goal against Greece to send England to the World Cup Finals in Korea/Japan. But not everything went all smoothly as Beckham was to break a toe bone in a Champions League match and the nation held it's breath to see if it would heal in time for the finals. Needless to say it did just that and 'Captain Fantastic' led England to the Quarter finals only to be defeated by the eventual champions – Brazil.
Beckham was now at a sporting and celebrity high and this was reflected in his growing following on the pitch but more intensely off it. It was this "celebrity factor" which began to put Beckham out of favour in the eyes of Alex Ferguson. Beckham continued to give his all on the pitch but was increasingly seen by the United manager as giving England and his celebrity lifestyle more of a priority than United. This of course wasn't the case but resulted in Beckham being left on the sidelines against Real Madrid in the Champions League and a reported rift between tha player and manager developed after a dressing room "incident" where Beckham was hit in the face by a boot kicked by Ferguson.
United and Beckham went on to win the 2003 Premiership title but press reports on the rift and speculation on a possible transfer grew and grew. It all came toa head in June whilst David was on a promotional tour in the USA. Barcelona's presidential candidate Joan Laporta announced he would sign Beckham if elected and to everyone's suprise Manchester United agreed to sell Beckham in such an event. In a counter move Beckham announced that he would sign a four year contract with Real Madrid for a fee of £25m.
The Beckham and United love affair was at an end.
Beckham now starts a new chapter in his career. Despite his new haircuts and his star status, he will not detract from his football for which he continues to tune and perfect.