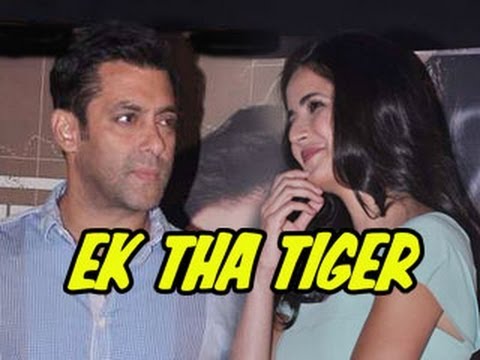 Salman Khan's Ek Tha Tiger is making fresh records with each passing day. Now the film which has garnered about Rs. 59 crore at the box office in 3 days holds the highest ever first weekend collections record in Indian history.
"Ek Tha Tiger made an approx 11.75 Crores on it's 1st Friday at the box office. After opening to a humongous 32.92 Crores and grossing 14.55 Crores on it's 2nd Day, Ek Tha Tiger looks pretty steady with 59.22 Crores in it's pocket," reports Koimoi.com.
SalmanThe movie might have seen a steady fall in its last two days but one can surely account that to working days not being huge grossing days. However, Ek Tha Tiger has created a new record at the Indian Box Office. In its 1st weekend (i.e. 1st 3 days run) it has grossed about 59 crores which is the highest ever in Indian history. Post Monday, when the fasting season of Ramadan gets over, there is no saying what collections will the movie make," adds the website.
2nd day collections
"After shattering every record possible to shreds Ek Tha Tiger moved to its 2nd day. As per early estimates the movie would have made 16 crores on it's Day 2 at the Indian Box Office. Ek Tha Tiger had grossed a humongous 32.92 crores on its Day 1 and its total box office collections till date stands at 48.92 crores," reported Koimoi.com.
"The fall was quite expected as Thursday was a working day and not a holiday unlike Wednesday. However, the movie is expected to hit the chords again this weekend. There is no doubt that Ek Tha Tiger will prove to be an all time blockbuster at the box office if it sustains its momentum even for a weekend," added the website.
1st day fever
"#EkThaTiger biz on Wed is humungous, historic. But wait for Eid celebrations. It will create History *again*. Picture abhi baaki hain!" Taran Adarsh wrote.
"The 1st day box office collections of Ek Tha Tiger can be simply termed in one word as 'spectacular'. Something like this has never before happened in Bollywood. The movie made an approx. 30 crores (as per early estimates) on it's Day 1 at the Indian box office. Ek Tha Tiger did not just do good in a few circuits as there is really no circuit where the movie didn't break apart a set record," reports Koimoi.com.
"Ek Tha Tiger has smashed the opening day collections of Hrithik Roshan's Agneepath which had amassed a mammoth 23 crores. The movie also broke the much hyped Shahrukh Khan's Ra.One opening day record of 25 crores. Salman is out to break all the box office records ever set in India," adds the website