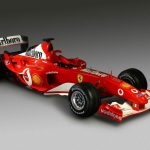 London: Fatigued Formula One mechanics will be spared regular all-night shifts next season after the sport's governing body inserted a "curfew" in new rules.
The first grand prix of the championship just finished saw some of the new teams working around the clock to get their cars ready in time.
Next season will be the longest ever, with a record 20 races.
The International Automobile Federation (FIA) said in the new sporting regulations that team personnel "associated in any way with the operation of the cars" would be barred from the circuit for two six-hour periods before the start of practice on Friday and Saturday.
The lockout will start from midnight to 0600 where practice starts at 1000 local and from 0100 to 0700 where practice begins at 1100.
"However, each team will be permitted four individual exceptions to the above during a championship season," the FIA said.
Fair Play
The governing body also toughened up regulations to encourage fair play on the track.
"Manoeuvres liable to hinder other drivers, such as more than one change of direction to defend a position, deliberate crowding of a car beyond the edge of the track or any other abnormal change of direction, are not permitted," it said.
"Drivers must use the track at all times. For the avoidance of doubt the white lines defining the track edges are considered to be part of the track but the kerbs are not."
Some drivers had been criticised this season for deliberately gaining an advantage by leaving the track to gain a better line where there was a hard run-off.
The gearbox rules were also tweaked, with drivers allowed one penalty-free change.
"For 2011 only, except during the last event of the championship season, each driver will be permitted to use a replacement gearbox without incurring a penalty the first time this becomes necessary during the season," the new rules said.
"Under such circumstances the replacement gearbox will only be required to complete the remainder of the event in question."
Drivers are currently penalised five places on the starting grid if gearboxes do not last four consecutive events but that will stretch to five next year.