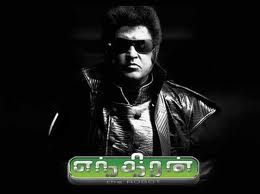 The spectacular film of the Super Star Rajinikanth 'Endhiran' has opened it account for the excellence awards in the New Year. When the film was released in last October, the whole of India was in awe and the film went on to become one of the most successful films ever in Indian cinema.
The special effects and technology used for 'Endhiran – The Robot' were new to Indian cinema and considered a new beginning. In recognition of that 'Robot' has won two important technical awards at the 'Star-Screen Awards' held yesterday in Mumbai city.
Srinivas Mohan won the Best Special Effects Award and a Special Jury Awards for Spectacular Cutting of Age Technology was also presented to 'Robot'.