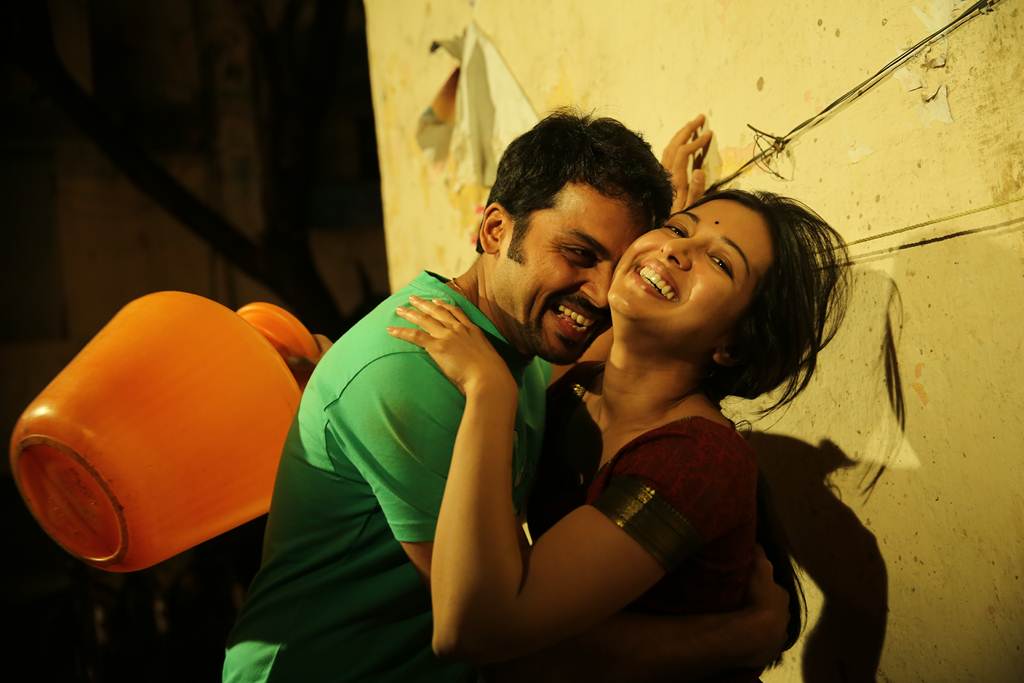 Actor Karthi, who had worked with a young team in upcoming Tamil actioner "Madras", says he had to unlearn several things while working on the film. He says he also had to let go of the trappings of a star actor.
"Sometimes in your career as an actor, you have to let go of comforts of being a star. I had to do that in 'Madras', for which I also had to unlearn whatever I've learned so far in my career so that I could learn again," Karthi told IANS.
"Since we shot mostly on real locations with real people, I had to learn to mingle with them and act. They're so friendly that they would forget you're a star and at times even mouth your dialogues when you're trying hard to remember. It was a whole new experience," he added.
Directed by Ranjith, "Madras" is set against the backdrop of north Madras. It also features Catherine Tresa in an important role.