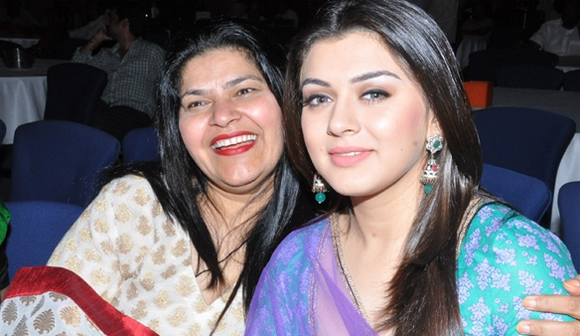 Actress Hansika Motwani, who is miffed with an impostor posing as her personal manager and taking advantage of producers, has clarified that her mother manages her career.
"It had been brought to my attention by certain friends in the film industry that a particular person had been misusing my name. I believe he had been calling himself as my manager and subsequently discussing my projects as well as finance too," Hansika said in a statement.
"I reassure that it is my mother Mona, who helps and guides me in this process. Anybody who deals with such 'fake people' are doing at their own risk," she added.
Hansika Motwani is currently awaiting the release of Tamil films "Aranmanai" and "Meagaamann" and Telugu film "Power".