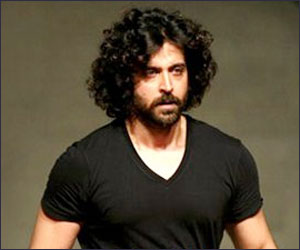 Hindi movie star Hrithik Roshan, who underwent a brain surgery for removal of a clot at the Hinduja Hospital here, has been discharged Thursday.
When he came out of the hospital, Hrithik was accompanied by his father and filmmaker Rakesh Roshan.
A source close to the actor revealed: "He is fine now but he will be taking rest at least for a month now. Doctors have asked him to take rest and complete the medication."
The 39-year-old underwent a successful brain surgery Sunday afternoon.
After the surgery, Rakesh Roshan said that while shooting a stunt for "Bang Bang" in Phuket, Bangkok, Hrithik had a head injury and landed in the hospital.
While he was in the hospital, the members of film fraternity Shah Rukh Khan, Kunal Kapoor, Ashutosh Gowariker, Gauri Khan, Karan Johar among others visited him.