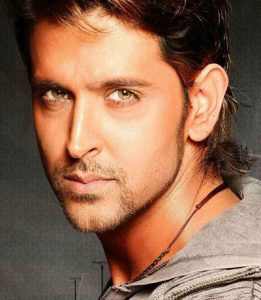 Hrithik Roshan underwent a brain surgery for removal of a clot at the Hinduja Hospital here Sunday. The surgery was successful and his wife Sussanne Roshan shows "gratitude" to everyone for their "good wishes and prayers" for the star.
Hrithik, who was diagonised with chronic subdural haematoma and was admitted Saturday evening at the Hinduja Hospital in Khar, was operated upon in the afternoon and came out of the operation theatre around 3 p.m.
The 50-minute neuro-surgery has been successful and Sussanne said she was relieved.
"Thank you for all your love and concern, Hrithik has come out of the surgery stronger than ever before. Gratitude and love to all of you for all your good wishes and prayers for him," Sussanne said in a statement.
Hrithik's family is overwhelmed by the response of fans and well-wishers and thank all their friends for their love, support and prayers.
In the morning, Hrithik, 39, had informed about the surgery through his Facebook post as well as his tweet.
"Minor brain surgery to remove blood clot. Should be rock n rolling by evening! U guys have a great day too! Supersonic!!" tweeted Hrithik.
According to his father and filmmaker Rakesh Roshan, Hrithik will be discharged in the next 48 hours.