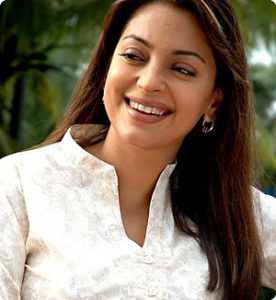 Juhi Chawla has donned many characters in her career, but she reveals that she is not a method actor and doesn't take her characters back home.
'For acting to be effective, you have to live that moment completely to make it as real as possible. So when I am shooting, I am completely in tune with the character I am playing. But I don't carry that back home or in between shots also as I don't want to be like that character,' said Juhi.
The 43-year-old will be seen in Onir's film I AM, which is slated to hit screens this Friday.