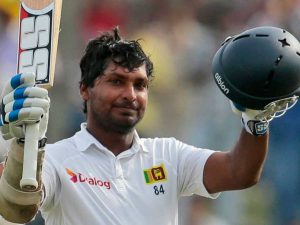 India will tour Sri Lanka to play three Test matches in August and September, the cricketing boards of both the countries confirmed on Thursday.
The Indian team will reach Colombo on August 3 and will play a three-day warm-up game against Sri Lanka Chairman's XI from August 6 to 8 at the R. Premadasa International Cricket Stadium in the Sri Lankan capital.
The three Tests will then be played at Galle (August 12 to 16), Tamil Union Oval (August 20 to 24), This will be the final match of Sri Lankan legend Kumar Sangakkara.  and final test at Sinhalese Sports Club (August 28 to September 1)
The Indian team will depart on September 2.
It had already been announced that the retairement of Sri Lankan legend Sangakkara.