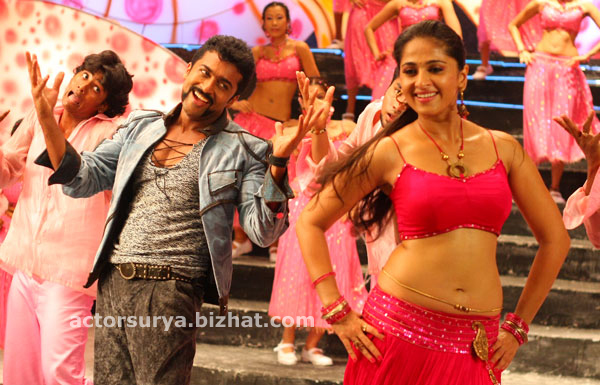 1. The film starts at Nellore in Tamil Nadu and ends at Nellore at Andhra Pradesh
2. Not only TATA SUMO, but the hero travels through various transportations including flight and more.
3. Surya 13th year in film industry and 25th film and so is cinematographer Priyan.
4. The film is completed in 108 days with the usage of 110 Film Rolls.
5. A big set in Pottaloor village near Tuticorin was set up to shoot scenes involving Andhra Pradesh village.
6. Anushka has more role to perform just like other heroines in Hari's films.
Keep looking out for more on this column with few days left for the film's release.