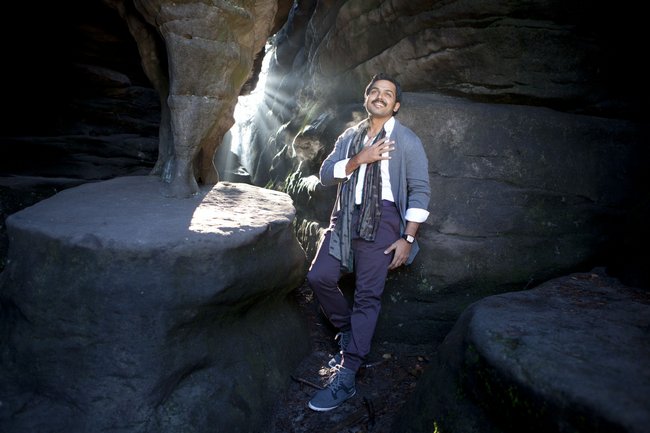 His last release was Siruthai, released in 2011. But Karthi Sivakumar is unperturbed. In fact he is doubly optimistic about his next release, Saguni, the music of which is already making waves. In a chat with tamilkey.com, the actor talks about the film and its music…
How do you feel about the long gap between releases?
Well, it's been a long time but in between things like marriage happened, so that took up some time! Later there were some delays due to the strike etc. but the final results are well worth the wait!
What is Saguni about?
It's about a man who plays mind games to win over adverse situations and manages to do so in an engaging and entertaining manner for the audiences! There are many characters played by Nasser, Santhanam, Roja, Radhika, Kiran, Prakash Raj and Kota Srinivasa Rao. Pranitha is my heroine.
Your dance moves seem to have improved …
Yes! I have been working really hard on them! There are several dance masters in the film and each has used a different style so I got to learn a lot. A lot of the steps are comical too, in keeping with the theme of the film.
Tell us about shooting the songs in film…
I like Manasellam, a soft number and Vella Pambaram, both shot in Poland. Then there is the peppy beat Potadhe Pathala. I had to really rehearse for several days for that song with Baba Bhasker who gave me the rocket raja number. For the election campaign song, we shot on several locations in the city while Kanda Kaaravadai show Chennai with maximum locations possible, right from the graveyard to the beaches! It shows the city's total flavour…
How was it working with a debut director like Shankar Dayal?
In the beginning when we met he had a really long beard and looked very serious. But he just spouts humour! He is very experienced, having worked in Deepavali, as dialogue co-coordinator and has written dialogues for many films. He is a huge Manivannan fan. There are many punch dialogues in the film that keep one entertained.