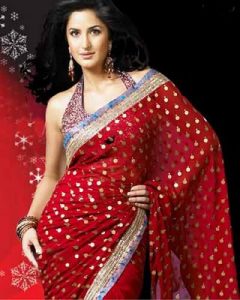 New Delhi, April 28 : British born Katrina Kaif, one of Bollywood's leading actresses, has been voted the most ideal Indian celebrity match for Prince William in an online survey by matrimony website shaadi.com.
The survey result was announced Thursday, the eve of Prince William's wedding to Kate Middleton at London's Westminster Abbey.
The poll was conducted with 8,000 respondents and they were asked to choose from Katrina, Priyanka Chopra and Sonakshi Sinha. In the poll, 75.3 percent voters believed Katrina is the ideal choice. "Desi girl" Priyanka received 16.7 percent votes, while Sonakshi got a heads up from a mere eight percent of the total people surveyed.
"With the hype of the Royal Wedding around the globe, Shaadi.com conducted the survey to reflect the enthused spirit about the wedding here in India too. The poll is part of the constant research that Shaadi.com conducts in its attempt to gauge the preferences of its members," Gourav Rakshit, business head, Shaadi.com, said in a press statement