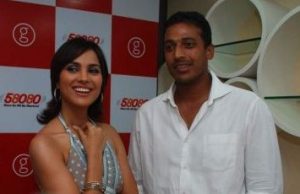 Karan Johar might just win the award of "revelation king" what with so many secrets and speculations brought to rest, and beans that were spilled on his show. Be it Deepika Padukone and Ranbir Kapoor's break-up story or Priyanka Chopra and Shahid Kapoor's affair, even Kareena Kapoor and Priyanka's mutually animosity, it all came oozing out on 'Koffee With Karan'.
And now, with Lara Dutta and Mahesh Bhupathi making an appearance at the show as a couple, some interesting news is up for grabs as well. Lara and Mahesh have made a statement on the show that they will tie the knot in February; as for the date, their families are busy fixing it.
There were lots of discussions about the marriage plans as the two looked clearly in love. As for the gossip part of it, lots of discussions took place on their past affairs, relationships and the link ups, a la Karan style.
Another Bollywood wedding is coming in the New Year, and many a heart will break with Lara tying the knot.