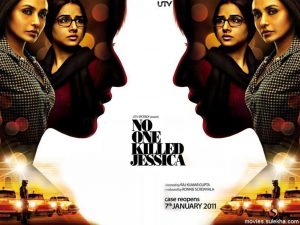 B-town 2011 has started with a bang and it seems more and more are watching 'No One Killed Jessica'. The audience is swelling day by day. The film has had a mid-range release (550 screens) had a fantastic opening weekend grossing Rs 19 crores at the domestic box office and Rs 3 crores in the overseas market. The film broke all records for any film released during the first week of a new year so far.
In the international markets, the film has broken all trade norms for a female lead, issue based film. In the UK, the weekend gross is USD 130,787; in the Gulf it grossed USD 183,044, taking the per screen average to more than USD 9000; in the US the weekend gross is USD 235,000. Including other territories like Australia, South Africa, Pakistan, Singapore and other territories the total overseas weekend gross is Rs. 3 crores.
Directed by Rajkumar Gupta (director of critically acclaimed, Aamir) and produced by UTV Spotboy, the film received a rave response from critics applauding Rani Mukherjee and Vidya Balan's performances, as a fiery and ambitious media reporter and the understated sibling of Jessica Lall respectively. The contemporary and cutting edge music in the film from the talented Amit Trivedi was another major highlight of the film, which stirred the audiences in advance of the release.
"No One Killed Jessica is an issue-based story which could very easily have been slotted as another docu-drama, but our strong belief, backed aggressive marketing, wide scale distribution and of course a superbly entertaining film, have resulted in NOKJ emerging both a creative and commercial success", said Siddharth Roy Kapur, CEO, Motion Pictures – UTV.