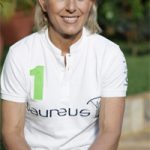 Kilmanjaro: Tennis legend Martina Navratilova on Monday embarks on her climb to the summit of Africa's highest Mountain, Mt. Kilimanjaro, in Tanzania, to raise funds for the Laureus Sport for Good Foundation.
Martina is joined on the challenge by a team of 27, including German Paralympic cyclist Michael Teuber and British Olympic badminton star Gail Emms and a host of international fundraisers. It will take the climbers six days to reach the summit.
Martina, who battled breast cancer earlier this year, is raising funds for the Laureus Sport for Good Foundation, a charity which supports community sports projects around the world.
Speaking as the team were about to depart on their expedition, Martina said: "I've been planning to climb Mt Kilimanjaro since early this year, even before my breast cancer diagnosis, so it feels really great to finally be underway."
"I'm feeling well prepared for the challenge, and although I'm sure we'll all be in for a tough few days of climbing, I am determined to reach the summit," she said.
Before the climb Martina visited the Laureus-supported Mathare Youth Sports Association (MYSA) project in Nairobi, the kind of project which will benefit from funds raised from the Kilimanjaro challenge.