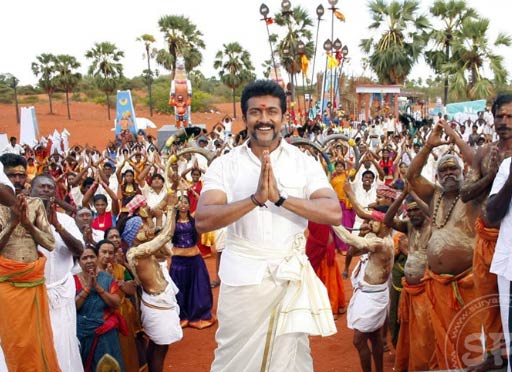 Right before 8 days of release, most of the theatres opened advance booking plans for Surya's Singam. Across various parts of Tamil Nadu, the film's plans have been opened and have got all the tickets sold out within short period of time.
Now that the film is opening at more screens across various parts of the globe, Sun Pictures is damn sure that it will be the biggest grosser erasing the records of Surya's previous film 'Ayan'.
Sathyam Cinemas opened the plans by mid-night on Wednesday and within half an hour; the tickets for the first three days including special shows have been sold out.
Sun Pictures released both the films of Surya and are happy about it. Within next couple of weeks, Singam will be released in Telugu with around 200-250 prints and this is somewhat equally big as any superstar's film over there.