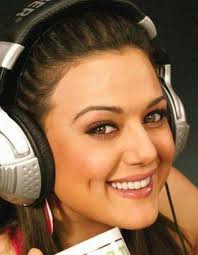 After two years break from acting, Preity Zinta has decided to wear the grease paint, but before that she has to get back in shape."This year for me is about getting back into movies and the entertainment industry. I had let myself go for some time because I had taken a break. I had put on seven-and-a-half kg. But then I lost all of it because I can't afford to look like that in a film," Preity told.
Asked to reveal the names of the projects she is working on, the 36-year-old declined.
"I'll start working on films this year for sure, but my lips are sealed. Announcement will come from the producers. But I'll be doing some real cool films," she added.