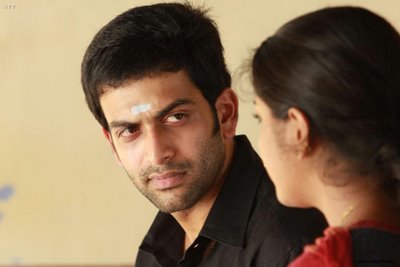 Though his recent movies are not running according to the expectations, young star Prithviraj is not taking any serious step to revamp his career moves or in selection of films. Instead he reveals that he also have plans to don the role of a director, off screen. Yes, Prithviraj will be seen as a movie director presenting his movies in a short while. He is said to be a regular in frequenting around director -scriptwriter Ranjith to get a nice script for his debut venture.
In fact, Renjith had been like a god father to Prithviraj. He was the one who introduced Prithvi into filmdom with 'Nandhanam'.And when Prithvi was in a low, Renjith resurfaced supporting him with a popular hit 'Indian Rupee', last year.
Prithvi has also bought the remake rights of Dr Biju's 'Veettilekkula Vazhi' recently. It is heard that Prithviraj also have plans to debut as a movie director in any other language other than Malayalam, by remaking this art house movie which earned laurels in many important festivals.