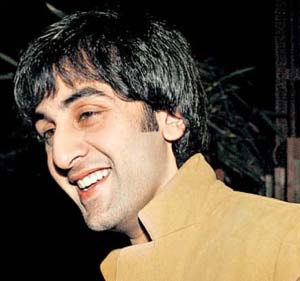 It's a once in a life time opportunity but Ranbir Kapoor has denied it. Yes the Kapoor boy politely declined the role of Kishore Kumar that was offered to him citing reasons that he his much younger to play the iconic person.
Ironically this is the second time that this role was denied before it was declined by perfectionist Aamir Khan with regards to call sheets. The role which requires actors to prepare a lot is the causing concern says an insider from Bollywood.
One should go through Kishore Da's body of works, his acting stint, his singing, meeting people who are associated with him etc before he comes to the set to play the part convincingly and as of now Ranbir has his dates filled for the year, so a no was the preferred option from him.
Add to it, Ranbir is already working in Anurag Basu's Barfee where he is playing a mentally challenged guy. So Kishore Da's role would take a lot from him and who forgets the depression period that Ranbir went through while he was filming Imtiaz Ali's Rockstar.
So in all fairness wonder who would be the lucky guy to play the role of "Mere Sapno Ki Rani" and "Roop Tera Mastana" singer.