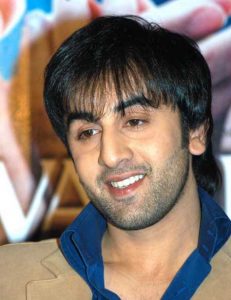 Aa Ab Laut Chalen that starred Aishwarya Rai and Akshaye Khanna in 1999 was the last film that was made through RK films under the supervision of Rishi Kapoor and now it seems that the Kapoor lad will be taking the mantle of reviving iconic RK films that was established by the Showman Raj Kapoor.
Raj Kapoor's off springs, Rishi, Rajiv and Randhir are keen on having Ranbir to head and revive RK films as Ranbir has a cool and mature head and it was evident to them considering the star status that he has attained over a limited period of time.
Though RK films should have been revived earlier with Kareena Kapoor in a lady oriented subject, date issues of Kareena hampered its progression. Now it's the time for all set and go for RK films as another RK in the form of Ranbir will be taking the mantle of producing flicks under this banner.
Reports also suggest that grand son of Raj Kapoor will set out his plans to direct a film just like the Showman did under his RK films. "Ranbir has his plans cut out on direction and is keen on directing his first film under RK", informed a source.
"As of now everything is still under wraps but in a month or so an official announcement confirming the reviving of RK films will be made public", added the source.